UNIQUE & HANDCRAFTED
We specialize in custom made, one-of-a-kind pieces that bring beauty, functionality, and sustainability into your home. As a full circle operation, we use Hawai'i grown species that we've often sourced and milled ourselves. Whether you're looking for furniture, countertops, bowls, or a gift for a special occasion, these everyday works of art are crafted to last for generations.
FURNITURE

Custom benches, coffee tables, dining tables, live edge countertops, beds, built-in shelving, or something that could only exist in your home. Your desire is our next design.

Browse Past Work

TURNING

From traditional Hawaiian umeke to one-of-a-kind live edge platters, our lathework spans a wide variety of products.

Browse Past Work

CARVING

Noah began his woodworking career hand-carving sculptural vessels. Today he both hand carves and power carves pieces into flowing works of art.

Browse Past Work
We're A Full Circle Operation
Sourced
We source and mill much of our wood ourselves, or we know the sawyer who did. While we're not in the tree trimming business, when you've been around a few decades, people tend to call when they have a tree that needs to come down or has already fallen. Knowing the provenance of the wood adds an extra layer of love and meaning to each project we create.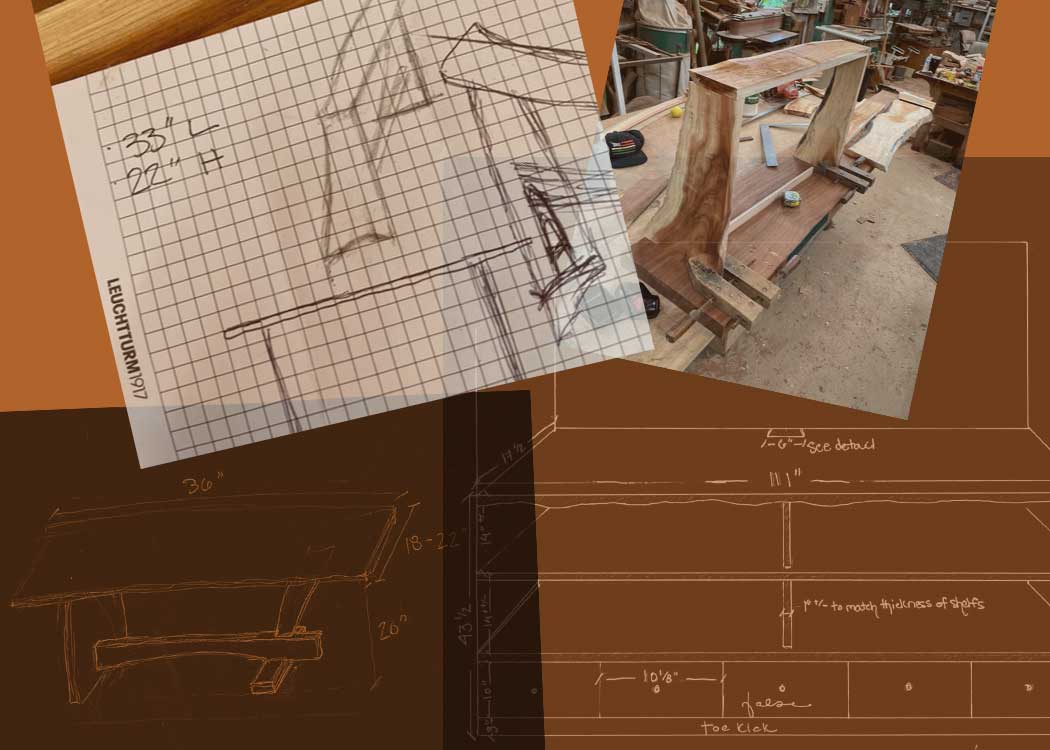 Designed
The wood dictates the design. Each piece has a distinct destiny; our job is to make the correct assignments. Our custom work always heavily collaborates with your vision, space, and ideas, but ultimately, the wood decides (and it's never wrong).
Delivered
Lead times vary for custom work depending on what's happening in the shop and where you're at in the queue, but once your piece is finished, we deliver and install. Buying a ready-made piece? Shipping and delivery can be arranged.
Have a Project in Mind? Do tell -->